How deep should a spa be?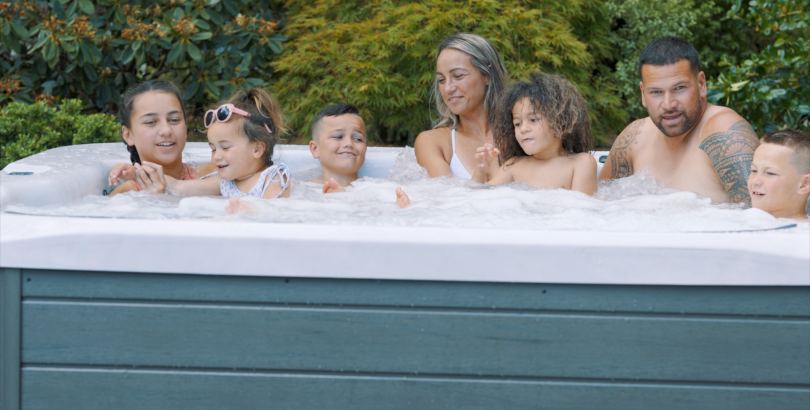 More and more buyers are seeking to combine several functions in plumbing, which allows them to get the most out of water procedures. A striking example is the addition of a hydromassage system to familiar baths. With their help, you can achieve a healing effect with regular use. A legitimate question is how deep are hot tubs. As is the case with other types of furniture and equipment, plumbing can be very different in length, depth, and width. This allows you to choose the most suitable spa for your home.
How to choose the right spa bath?
Before buying, be sure to measure the room in which the installation will be made. You also need to consider the needs of the family members who will be using the spa system. First, you need to decide how many seats should be in the bath. There are designs designed for one, two, or more users. Depending on the preferred option, the appropriate hydromassage system will be selected. You also need to understand what limiting dimensions a bath can have to be located in the selected location.
The age of users plays an important role when choosing equipment. If the family has small children, it is better to use a hydromassage system with a shallow depth. There are also models with seats instead of sun loungers, which provide additional stability when taking a bath. Most existing models are 31 to 40 inches deep. This allows you to find a solution for any need.
How deep should a hot tub be?
The standard hot tub depth is presented in a wide range of values. If the design will not be used by young children, then it is better to pay attention to models from 35 inches. In this case, most people will be comfortable using the bath, including replanting or getting out of the water. If a person is tall, it is necessary to provide for a sufficient length of the structure. In this case, it is recommended to use models with a seat, which will allow more rational use of the available space. Naturally, the jacuzzi depth for a tall person should be maximum, which will keep the shoulders warm during a long bath.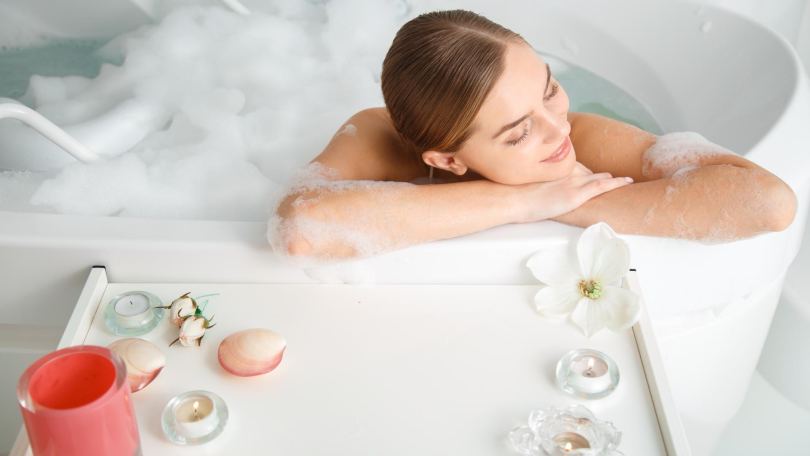 How big can a spa be?
Products should be selected under the maximum load provided. If the model is purchased for a married couple, then you can stop at compact options. They will cost less, and will not limit in terms of choosing a place for installation. If you need to accommodate a large number of adults, then you will need to choose a spa center with maximum dimensions. Usually, such models are installed on the roof or the terrace. The spa depth in this case will be more than average.
If the equipment is purchased, including to have parties, then you can choose a small pool. Manufacturers offer to use any options for completing systems. It is also possible to equip different areas with special jets, taking into account the preferences of those who use the spa most often.
Advantages of spa pools
A modern person regularly has to deal with high loads in the process of performing everyday tasks. Therefore, it is not surprising that by the end of the week, you can feel incredible fatigue, which hydromassage will help to cope with. In the process of water procedures, special nozzles are used that supply fluid under pressure. As a result, the body feels the advantage effects of the liquid, which accelerates blood circulation, and also helps to fight excess weight. The water temperature is maintained within optimal limits. The presence of bubbles in the liquid provides an additional feeling of weightlessness. With regular hydromassage procedures, it is possible to:
keep the body in tone;
get rid of stress;
recover;
improve mood.
You can use hydromassage at every opportunity, and its cost remains affordable.
How to choose the power of the hydromassage system?
Hydromassage equipment includes several elements, among which the pump and compressor remain the main ones. With their help, it is possible to ensure the supply of water to the nozzles and the necessary outlet pressure. A pump capable of providing enough water pressure for 6 nozzles will not be suitable in the case of 12 elements. Therefore, the best solution would be to contact specialists for a more accurate calculation. Small hot tubs usually have pumps up to 1200 watts. The compressor power can vary from 400 to 700 watts.
If you plan to install a more productive system, then you need to build on the number of nozzles. For 12 elements, you will need a pump with a power of 2100 W and an appropriate air compressor.
How to care for a hot tub?
It is possible to ensure long-term operation of the equipment only if due attention is paid to maintenance. The rules for maintaining a hydromassage system are quite simple, but they must be strictly observed. After taking a bath, be sure to rinse it with running water. In the process of cleaning the elements of the system, it is unacceptable to use reagents that can damage acrylic. They also include abrasive cleaners. Even the smallest solid particles cause wear on a smooth surface with regular exposure.
The best solution for the buyer would be to use formulations designed specifically for working with acrylic surfaces. Chrome elements can only be cleaned with liquid compounds. During the washing process, use enough water to wash off the remaining cleaning agents. It is recommended not to use foams or bath salts during hydromassage. Surfactants and oils contained in such accessories can create deposits on the inner surface that impede the passage of liquid.
Hydromassage will be a great addition to any home. It is only important to choose a system from a reliable manufacturer that gives a guarantee of quality for its products. It is equally important to choose the depth of the product so that the bathroom is comfortable for every member of the family to use.